Creativity, of all breeds, stems from collaboration. Artists branch off of each other with unique ideas and personal inspirations, taking pieces here and there and merging them to create something brand new. This is the principle behind the genre as unconventional as its name, neo-soul. Originating in the 1980s, neo-soul incorporates influences from R&B, jazz, funk, hip-hop, electronic, and a plethora of other styles. The genre's key distinctions focus on airy vocals, lyrics with a message, and women taking the center stage. Leading this evolving genre into 2019 with a refreshing take is the collaboration of creative minds that is Moonchild. 
Moonchild is a synergic trio of musicians that first formed in 2012 – Amber Navran, Andris Mattson, and Max Bryk. The group collectively writes, produces, and mixes their own music, often from their own homes and with a long list of specializations in a wide variety of instruments, including the keyboard, synth bass, and drum programming. Together, they create the wispy vocals and R&B focused tracks that embody neo-soul today.
"Our chemistry as writers was pretty instantaneous from the start," Andris explained in a bio from their record label, Tru Thoughts."We have so much trust in each other during the writing process."
Moonchild has released three albums since their inception, garnering international acclaim and global recognition, with performances all over the world. They've received co-signs from the likes of The Internet, Stevie Wonder, and Tyler, the Creator, and their music has been sampled by Mac Miller. 
Their albums Be Free (2012), Please Rewind (2015), and Voyager (2017) have been an evolution of their voice since the beginning. Moonchild is never afraid to try new instruments or sounds, adding in the experimentation of acoustic guitar and ukulele to their upcoming fourth album, Little Ghost. With booming excitement for its release being right around the corner, Moonchild has released two singles to tide us over: "Too Much to Ask" and "Money." 
"Too Much to Ask" rings true to its modern take on relationships, with the chorus being a lover asking their partner, "Is it too much to ask for you to love me like this?" According to their Bandcamp page, Navran explains the song's themes of reciprocation in romance and how important it is to be loved in the way that you need to be, "Lyrically, it's about realising the person that you love doesn't love you like you love them. We all want to be loved the way we love, right? Sometimes you reach a point of: is it too much to ask to be in a relationship with a person that feels balanced? That feels like both people are in it, in love to the same extent."
Their most recently released single, "Money," is the apotheosis of persevering through self-doubt as an artist and how getting through the struggle is possible by loving the work that you do and empowering others. Uplifting other artists is a core principle that Moonchild has embodied throughout their career, especially from Navran, who has served as a public voice for women throughout the music industry. 
"Support other women. Support women of colour. Believe that you deserve to be where you are. Make your voice heard. Push yourself to do things you don't think you can – you'll surprise yourself," Navran stated in an International Women's Day interview with Tru Thoughts. 
With the lyrics of the chorus being, "I'd put my money on you," the group is symbolizing the power of receiving support from others through shared struggles and how believing in yourself and others is key to overcoming creative obstacles.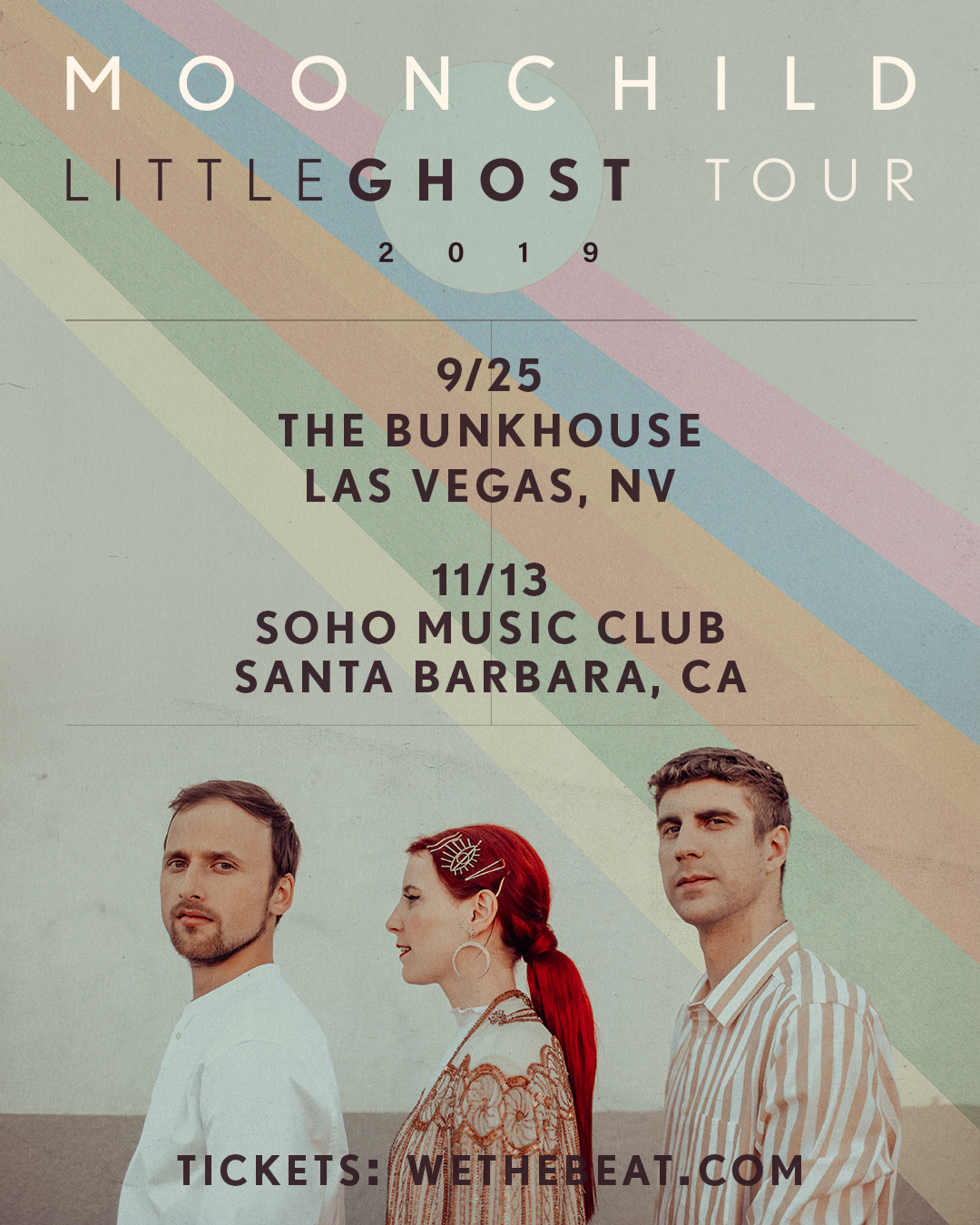 Moonchild's new album, Little Ghost, releases on September 6. They will be performing with us at The Bunkhouse Saloon in Las Vegas on Wednesday, September 25 [Tickets] and SOhO Music Club in Santa Barbara on Friday, November 13 [Tickets]. You can view their other tour dates through November here.
- Written by Malika Pal